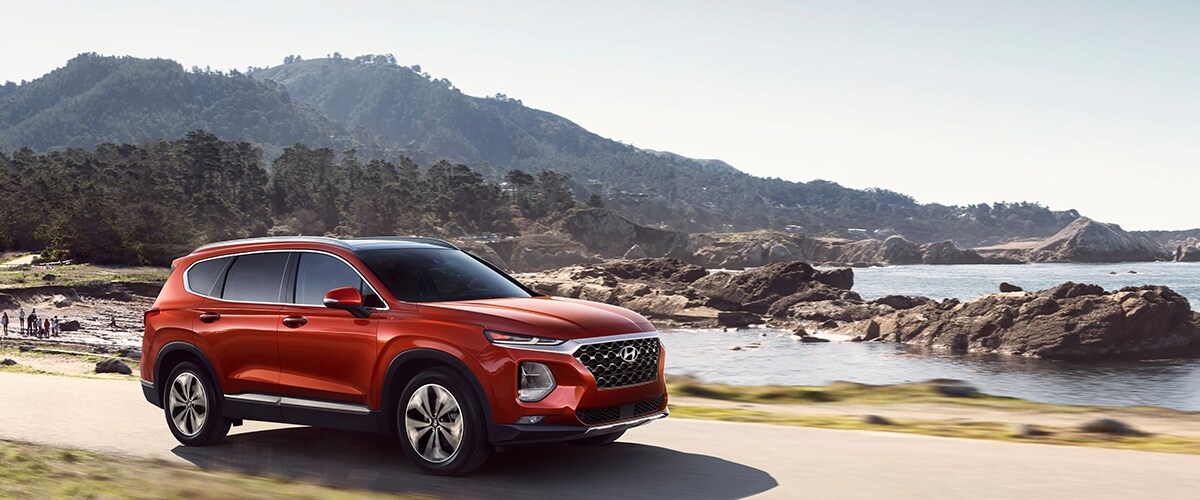 Reach a Comparison Consensus for the 2019 Hyundai Santa Fe and 2019 Chevrolet Equinox
| | | |
| --- | --- | --- |
| | Hyundai Santa Fe | Chevrolet Equinox |
| Starting MSRP | $26,545 | $24,795 |
| City MPG | 22 | 26 |
| Range (city/hwy) | 414/545 miles | 387/477 miles |
| Engine Power | 105 hp @ 6000 rpm | 170 hp @ 5600 rpm |
| Cargo Space | 35.9 cu. ft. | 29.9 cu. ft. |
| Passenger Volume | 5 | 5 |
---
Want to feel confident about making a choice between the 2019 Hyundai Santa Fe and 2019 Chevrolet Equinox? Our team at Wayne Hyundai has the competitive comparison details to help you justify this decision through head-to-head advantages and a detailed consideration of feature discrepancies.
The 2019 Hyundai Santa Fe includes a voluminous interior, America's Best Warranty Coverage to back future behind-the-wheel experiences, reassuring smart safety systems and more. Review how the qualities of this new Hyundai model measure up when challenged by the new Chevy Equinox directly.
2019 Hyundai Santa Fe vs. 2019 Chevy Equinox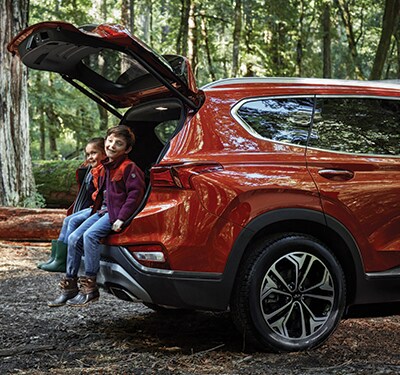 Compare Included Warranties
When it comes to peace of mind on the open road, you can't top America's Best Warranty Coverage. With additional miles and longer terms, the 2019 Hyundai Santa Fe confidently outpaces the 2019 Chevy Equinox in establishing a reassuring ownership foundation.
Compare Standard Features
The 2019 Hyundai Santa Fe incorporates amenities in its base trim level that the starting Chevy Equinox doesn't include. These features are as follows:
Privacy glass
Adaptive cruise control
Power steering
Blind-spot monitoring
Lane-departure warning
Lane-keeping assist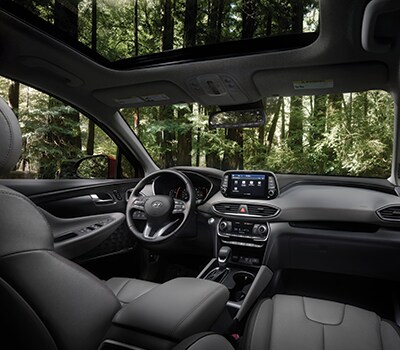 Compare Performance
The 2019 Hyundai Santa Fe asserts itself as a more capable crossover across base and available powertrains. A standard 185 horsepower to 170 horsepower advantage, paired with a respective maximum 235 horsepower to 170 horsepower and 260 pound-feet to 240 pound-feet edge, equip this new Hyundai crossover for superior confidence.
Compare Interior Space
Featuring 71.3 cubic feet, nearly eight cubic feet more than the Chevy Equinox at its optimal configuration, the 2019 Hyundai Santa Fe provides greater storage flexibility. With nearly four inches of extra front leg space, you'll appreciate the advanced comfort this new Hyundai model enjoys over its Chevrolet competition.
Learn More About the 2019 Hyundai Santa Fe at Our Dealership
With this competitive comparison outlook considered, it's time to experience a 2019 Hyundai Santa Fe test drive. Contact our team, make these arrangements online and set aside time to stop by our showroom soon.